It's no secret that you need to focus on growing your business if you want to succeed as a physician. You can always do more to help potential patients learn about what you can offer them, but one place that isn't getting the attention it deserves is online reviews. Reviews are important to customers, and they can play an important role in helping people decide whether or not they should consider hiring your services. If you haven't started building your reputation online yet, you're leaving money on the table. When it comes time for someone to decide if they should trust you with their health care needs, they might not know how to find information about you other than by reading reviews.
Online reviews are crucial to any online business. It's no longer enough to have a professional website. You need to ensure that your customers are aware of your presence in the digital world.
The first thing you need to do is to make sure your business has the best online reputation management. This means keeping all negative reviews on your site down and keeping new reviews on top of the page. If you are a doctor, dentist, or clinic owner it is vital that you have some great reviews on sites like WebMD, Google My Business, Healthgrades, and many more Doctors' Review Sites that you can find at Top Physician Review Websites Part I and Part II. This can be very difficult if you are just starting out, especially if you're not getting any regular patients yet. Using the right online review platforms for your business is crucial to growing your business and boosting your reputation with better online reviews.
You may ask how to get more positive reviews. The key is to make sure you are doing excellent work for your clients, and that they are happy with the service you offer. You can also make it easier for them to leave reviews by providing an email address or contact form for this purpose on your website.
There are many ways to grow your business. One of the most effective ways is through online reputation management.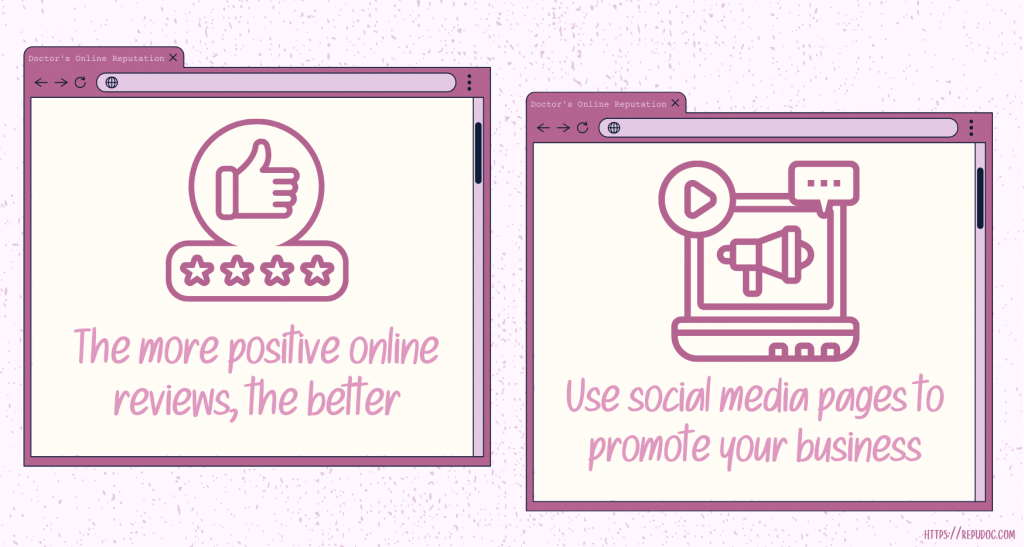 The more online reviews you have the more you can gain positive publicity for your business.
All of the top physician review websites allow anyone to contribute a review. You don't need to be a patient to leave one either.
Using social media is another great way to spread the word about your business.
If people like your Facebook page, they'll visit it frequently looking for new content and links to follow.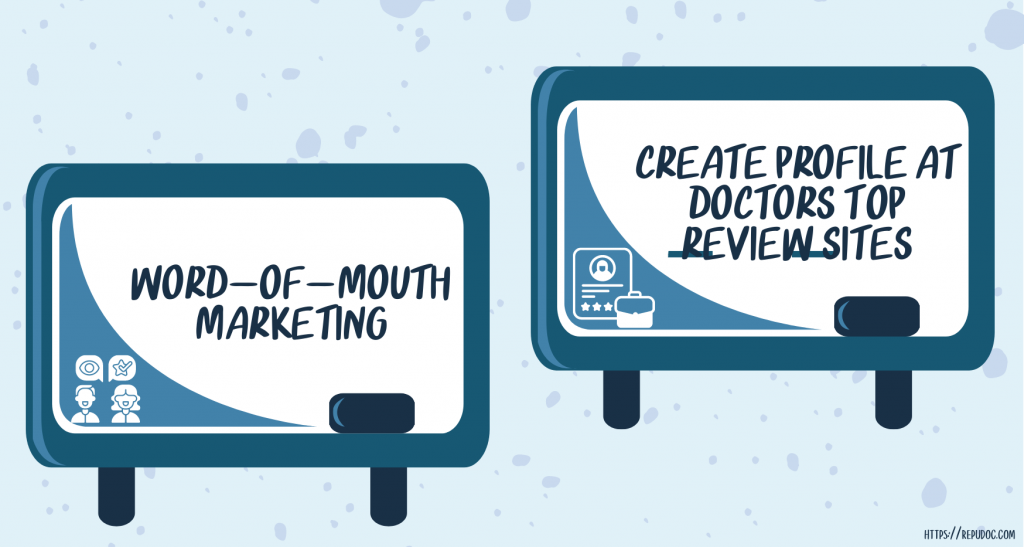 The best way to get more patients is through word-of-mouth marketing, which means that if someone has a good experience at your practice they'll tell their friends about it.
A person's online reputation is very important because it has become so easy for people to share their opinions with everyone they know via social media sites like Facebook, Twitter, and Instagram.
It's also very easy for potential new patients to look someone up on doctors' top review sites before deciding who they want to see as their physician.
Many of your potential new patients use the internet and Google Search Engine to search for the doctor they need and it is always crucial if your name or business appears on top lists as this will be part of their decision-making process and more opportunity to choose you.
A lot of business owners think that the only way to get online reviews is by asking their customers to go online and leave some feedback. But this strategy doesn't always work because not all customers are willing to go online and write a review. However, there is an easier way of getting more online reviews without having to ask your customers or clients for it. 
Implementing online reputation management gives you more control over the whole process and Repudoc can help you to get more positive online reviews. You don't need to wait for someone else to go online and write a review about you and your company. The good thing about implementing an online reputation management strategy is that it works regardless of whether you're just starting out or if you're already established in the market. Take advantage of our FREE DEMO today to learn more.