Medical professionals must recognize the Internet will fundamentally change the way they practice medicine. You need to accept that doctors who want to survive in the future are going to have to embrace the web as a resource for learning and educating patients. This article will help you get started by showing you how you can use online reviews to improve your online reputation.
We've all heard that "there are two sides to every story." However, if you're an aspiring physician, you may be thinking that there's only one side to the story: yours. After all, this is what you'll have to tell patients when they ask about your clinical abilities. The trouble is, even if you're a stellar physician, many of your patients will never say as much online. Online reputation management is the key!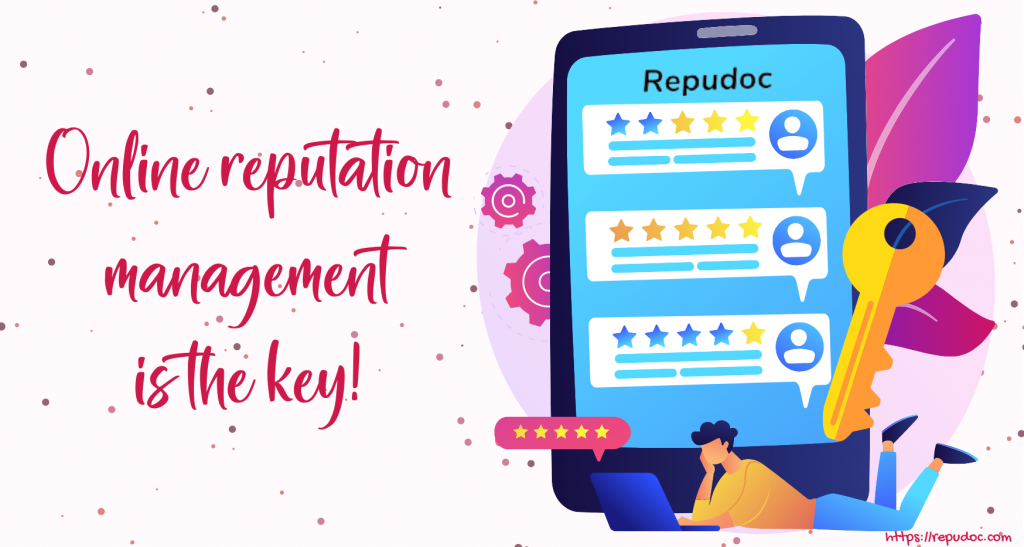 There are studies conducted that are based on a total of 63 studies (69 articles), What Do Patients Say About Doctors Online? Based on a systematic review of studies on PORs (patient online reviews),- the majority of patient online reviews were positive, and comments on doctors were favorable. Moreover, those who collected information from 474 physician homepages on two online health care communities, found that the number of reviews was more effective in influencing patient decisions compared with the overall review rating.
If you're like most medical professionals, you're probably aware of the importance of online reviews. Even if you aren't asking patients or paying attention to what they say, you're probably aware that they can make a huge difference in your practice's bottom line.
There are a lot of different review sites out there, and which ones are right for you will depend on your practice and your industry. For example, if you see a lot of new patients coming to your practice from Yelp, it might be worth taking some time to develop a presence there. But if most of your patients come from long-term relationships with existing patients, then perhaps you should focus on developing a presence on RateMDs or Healthgrades instead.
In any case, here are the steps to take to get started: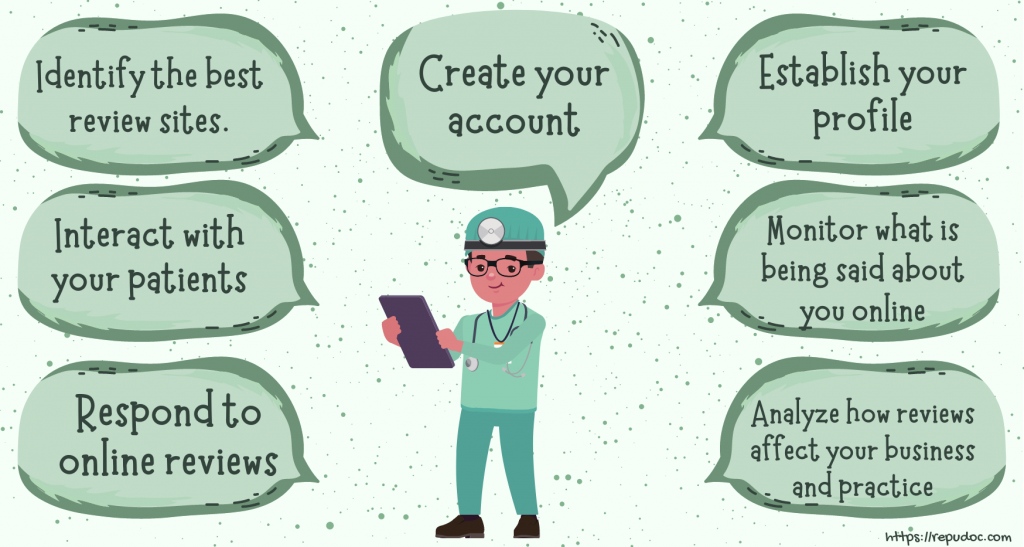 Identify the Best Review Sites for your practice.
Not all medical reviews are created equal – some cater more to specialists while others are great for family practice physicians. The best site for you will depend on the type of medical services you offer and where your patients can find them.
Create Your Account On Each Site.
This step is crucial because they will generally look up your practice online before calling or emailing you. It is important to have an established presence on each site so people can find your practice easily and leave positive reviews about their experiences with your practice.
Establish Your Profile on Each Site.
Create a profile for your office that includes information about your practice, hours of operation, address, directions, and phone number. This allows users to contact you directly if they have any issues with their visit or need to get in touch with your office for some reason. It also shows the community that you care about the patients' experience and encourages them to leave you reviews.
Interact With Your Patients On Each Site (And Other Reviewers)
The key to maximizing online review success is to keep your patients engaged on each platform. A little effort upfront will help you get more reviews and more positive reviews.
Monitor What Is Being Said About You Online
You should be monitoring to see if there are any negative reviews or comments that could affect sales, such as complaints about customer service or quality of care, or competitors' advertising comments. Having a proactive approach to monitoring your online reputation can help you identify issues before they impact your business.
Respond To Online Reviews.
Put simply, online reviews influence patients' decisions. Place an emphasis on responding to online reviews for every single patient interaction you have. This is especially true for negative reviews; your response to these can often turn around a disappointed or unsatisfied customer into a loyal one for life. Be sure to respond quickly and courteously, apologizing for any mistakes and offering alternatives or solutions if possible.
Monitor How Reviews Impact Your Professional Practice and Business.
To maximize positive results and minimize negative ones, you need to be proactive in monitoring and responding to your online reviews. Reviews can also provide suggestions for how you can improve your business.
Grow your business and boost your online reputation by requesting a DEMO TODAY!