You must keep your reputation and free yourself from the bad press and comments that can affect and spoil your business and bring your online reputation down. A good online reputation is quite necessary for the dentist especially if you want to create a lasting impression on customers and draw more people to your dental office.
A clean online reputation is more than just a brand reputation-it can affect your bottom line. Today's potential patients are turning to the Internet to find answers quickly about dentists near them. Searching online can be overwhelming since search results contain high levels of keyword spam. As an owner of a dental practice, you should make review monitoring a regular practice. Here are some of the reasons: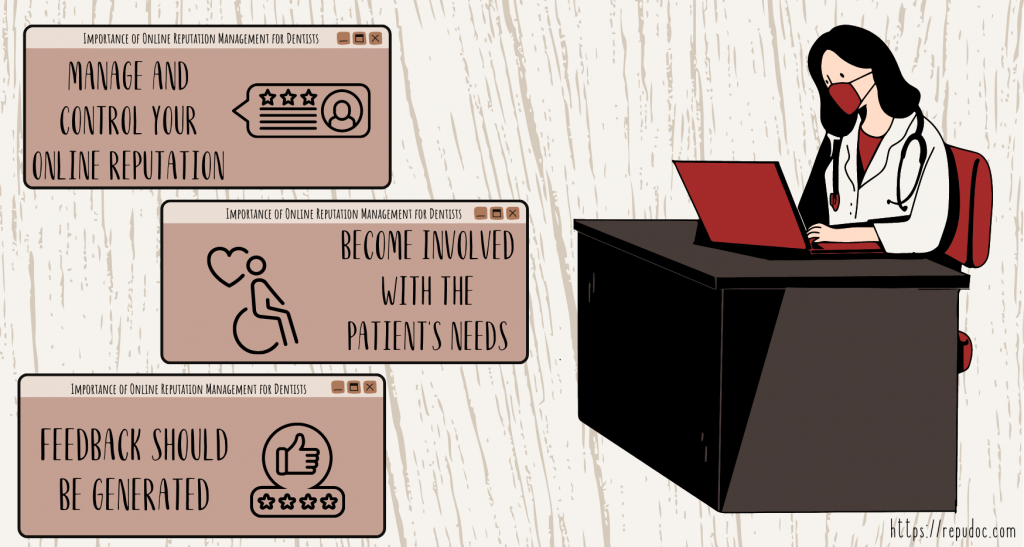 Manage and control your online reputation.
Doctors Should Care About Online Reviews as these reviews will determine a practice's reputation. It is critical to keep track of what your current patients are saying about you and the services you provide. Patients' feedback is important in helping future patients decide which dental practice they will go to. This is why you must exercise extreme caution when responding to reviews. Poorly crafted responses can negatively affect your brand's ranking in search engine results and review listing websites.
Become involved with the patient's needs.
When your patients review your dental practice, they aren't just telling potential patients about their experience. They also provide you with an excellent opportunity to interact with them. Responding to the review with a thank you note is a simple way to engage with your current patients. This will encourage the patient to contact you directly, which could lead to more business in the future. It will also have the best chance of converting a first-time patient into a loyal one by reviewing and responding to reviews. That is why you need to keep an eye on review websites where your patients can leave feedback. You can check the following links.
Top Physician Review Websites Part II
Feedback should be generated.
The majority of your satisfied patients will only highlight the advantages of choosing your dental practice. However, some people may be critical of your approach. By monitoring reviews, you will be aware of any criticism and will be able to use it to improve your practice. Negative reviews can have a detrimental impact on you and your business. You should ensure that the reviewer knows about your actions and encourages them to revise or rewrite their review.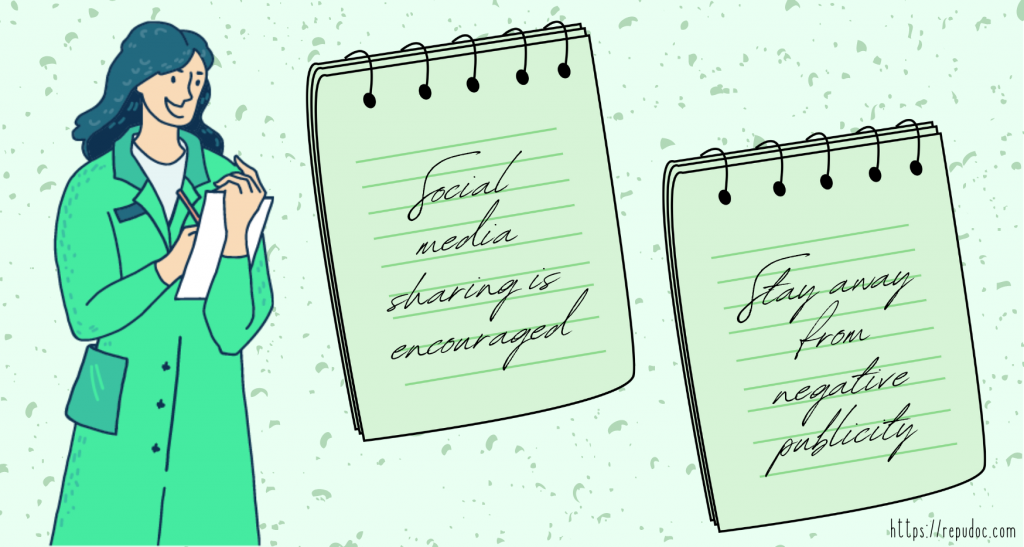 Social media sharing is encouraged.
For search engine algorithms, online reviews are important SEO signals. Search engines consider over 200 factors when determining the search engine rank of your practice's listing. Aside from managing your online reviews from review websites, you can capitalize on existing positive mentions by sharing them on social media pages. When you use online reputation management for review monitoring, you will be notified when a new review is posted. Social media platforms are powerful tools. Sharing positive reviews not only improves your SEO ranking but also exposes your practice to more potential patients.
Stay away from negative publicity.
An online presence is increasingly important for businesses and individuals. While these platforms provide a valuable service to customers, there is a downside: negative comments can be hard to manage and remove. Dentists can manage online reviews by responding quickly and professionally to negative reviews, and at the same time recognize and appreciate positive reviews. You can then thank the reviewer for their feedback, take action to correct any issues, and notify them of the changes. By doing so, you are not only encouraging your dissatisfied patients to return, but you are also ensuring that negative reviews do not go viral.
GET A FREE DEMO TODAY! Think outside the box with Repudoc and take your business to the next level. Get more online reviews to boost your reputation.