Your online reputation management as a Physician and Dentist must be properly observed and taken seriously. It is crucial to acknowledge the significance of operating a healthcare business that is healthy, growing, and successful in medical practice.
The Content Marketing For Healthcare Practices provide guidelines on how to achieve effective content marketing. One of the guides is to "determine what blog post type you may want to use on your website". Well, there are various types of healthcare blog posts that you can choose for your professional healthcare practice that is effective in healthcare marketing.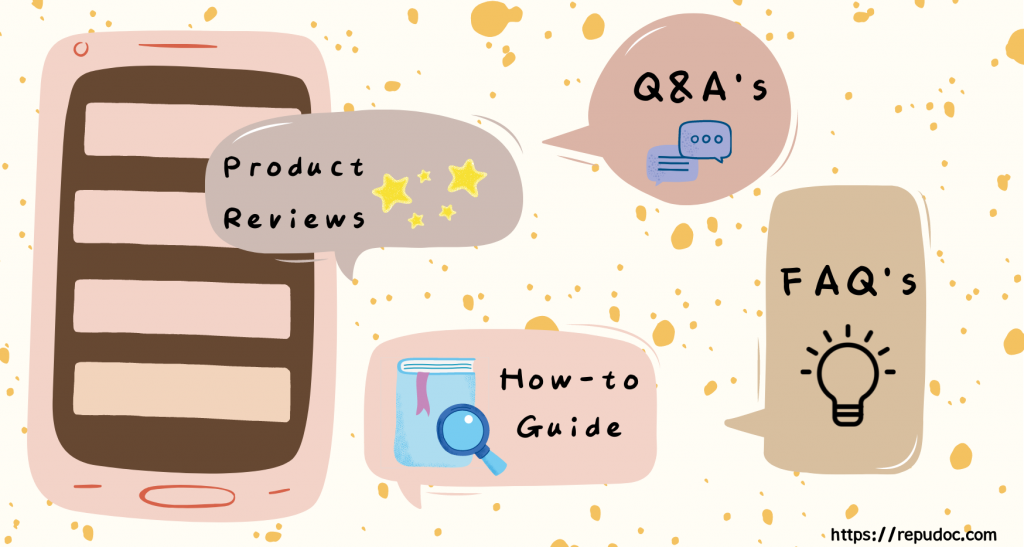 The Question and Answer (Q&A's)
This is done by posting interviews to your blog. You may be able to increase your target audience as you post interesting health content topics such as conducting interviews with your team, professional healthcare experts, or yourself. So much to share with your audience and they will much likely appreciate your reliable health information because you can educate them in the comfort of their homes. You build your trust in them instantly and are more likely to visit you in your office.
Patients value your perspective, therefore they want to know what you think about the items they use. If you are a Dermatologist, you know the best products in the market and each brand's effectiveness. You can compare two brands for acne skincare, what are the advantages or disadvantages of using each product, and which one is better to use as patients have different skin types.
As a physician, you have a wealth of knowledge that you may share with your patients. It is great to disseminate this information in the form of video tutorials because it may be quite beneficial to individuals. You can upload a video about a step-by-step guide demonstrating what to do in a choking emergency. Patients will always appreciate your educational content as it can be useful to anyone. Sharing it with their friends and family helps you to grow your audience.
Frequently Asked Questions (FAQs)
Patients are likely to ask you the same questions again and over. Making this into a blog post from time to time is a good move because there is definitely a need for it and it is very simple for you to generate. Existing patients can be sent to your blog, and potential patients looking for the topic will find it as well.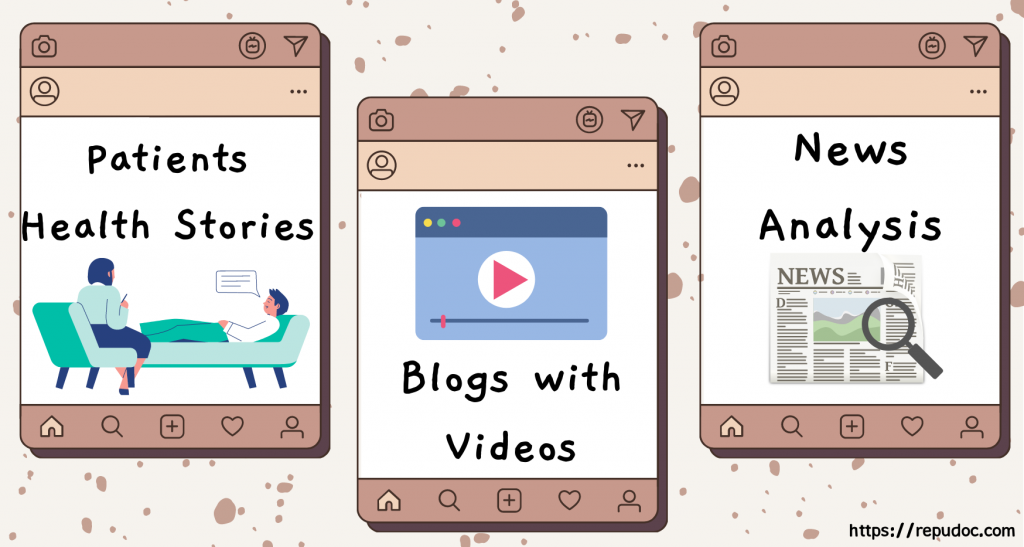 Case Studies of Your Patients or Personal Experiences
A case study is an in-depth examination of a problem encountered by one patient or a group of people. A dentist, for example, may write a case study about orthodontic treatment. It communicates directly to patients as this sort of material is a great healthcare marketing strategy. Reading about your significant expertise in addressing a problem that affects them will persuade them to schedule an appointment.
When a certain health problem becomes a news headline in your country or in the globe, your patients want to hear what you think about it. This is excellent healthcare marketing as it may enhance your Google search rankings and emphasize your specific knowledge.
As a medical practitioner, you are likely to have strong feelings about current health issues, but remember to write for your target audience. Speak directly with a point and use layman's terms so your patients will understand you easily.
This is a very common blog post type and one of the most effective healthcare marketing. Patients understand more the health products or services if it has a video. The video content must be clearly seen or understood by your patients. It demands engagement and informs them that they need the product or services you are advertising.
Blogging is one of the most practical healthcare marketing strategies. It can be challenging, but a very convincing technique. If you are tied up with your busy schedule, Repudoc is worth the investment to improve your online physician reviews. TRY it for FREE.