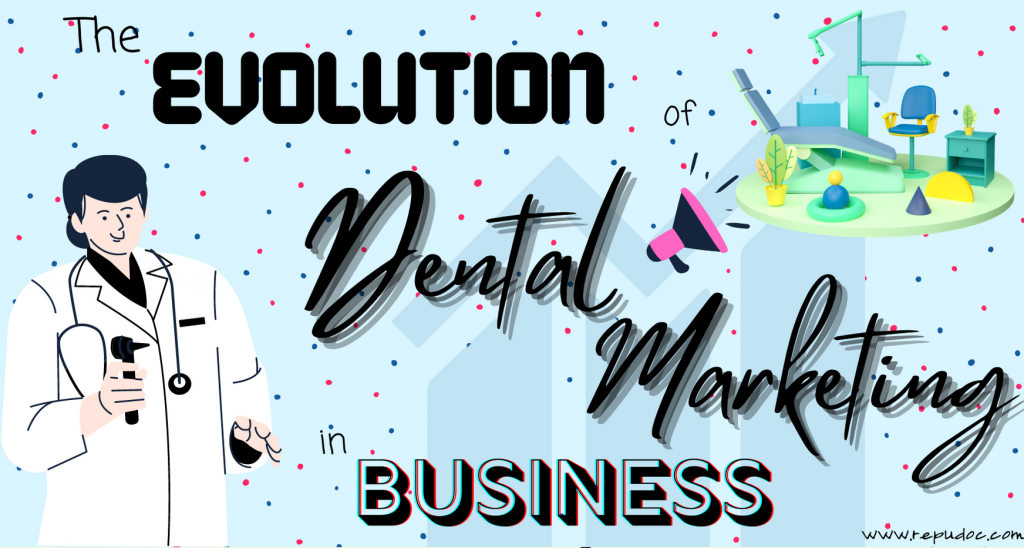 Dental marketing developed with the use of a variety of channels to communicate with their target audience and offering different features or products or services so customers will have more options to avail themselves. The traditional ways of a dental marketing campaign are flyers, billboards, newspaper ads, and word-of-mouth marketing that are considered the primary social media platform. Many years ago, when it came to acknowledgment in dental marketing, it didn't receive a lot of attention because of limited customers with limited target people. Today, social media pages and running business ads are the most powerful tools to be recognized by a larger number of people and hit your prospective customers in a more agile and effective way.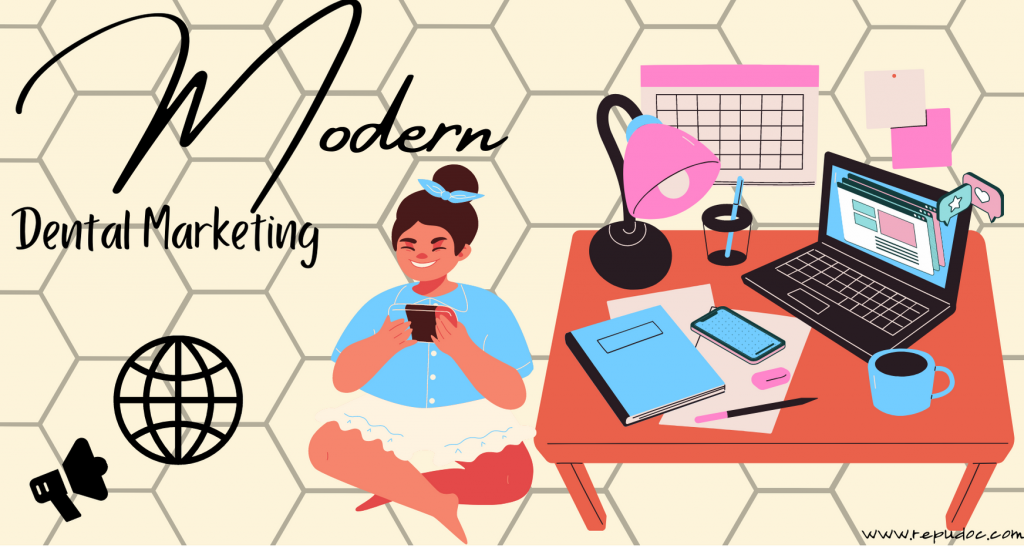 With technology modernization, the internet, smartphones, and computers bring huge influence to meet the demands of the people in just a click of a button. The old dental marketing ways are still effective but it has limitations. Using social media accounts/pages, making online video content, blog posts and research information online sharing is a comprehensive package to promote your brand reputation or company's business. It provides a better and faster return on investment and consistently and maximizing the appropriate target people for your business.
Let's discuss modern dental marketing more inclusively and what is the precise role of each element in enhancing your holistic marketing discipline. It is closely related to a digital marketing approach though it has more chance to grow as the business is about health and good dental hygiene habits.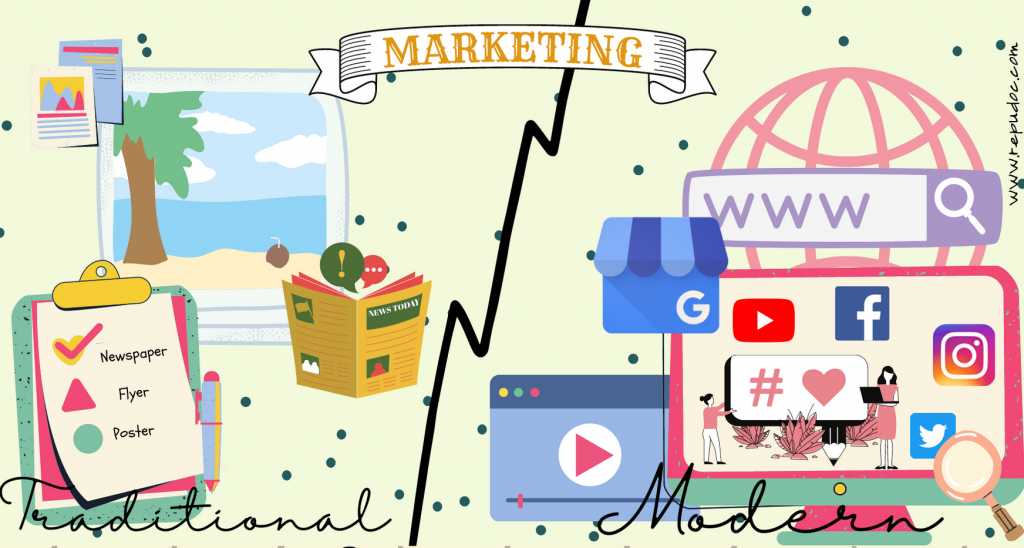 Improve your online reputation with the following components:
In any business having a website plays an important role in your brand. It is a foundation of your professional and current practice such as:
what is your profession
what is your expertise
where are your local dental practices
what are your offered services and vital information to feeds with your readers
where are you located and what contact number you can reach
For Search Engine Optimization (SEO) purposes you can use keywords to drive more traffic to your website and create ranking on Google search engines. This method will boost opportunities to be highly visible when people search for specific terms with your profession, name, or practice.
Social media pages are a great place to showcase your professional practice. It is one of the best marketing strategies as you can maintain customer retention and find more prospective patients. By actively posting on your page, people will get to know you better and your services offer which is good in building trust, and by answering private messages and engaging in the comment section you are building rapport which creates professional camaraderie and confidence on both ends.
By doing high-quality and reliable online content is one of the best ways to present yourself, your dental practice, your staff, and your business. Filming in your workplace demonstrating some actual practices or explaining some facts is proven to be more effective when it comes to organic traffic growth. This is useful too on the SEO part as you get more visibility on the Google search engine.
GMB manages multiple listings that can also help to build trust and confidence in your prospective patients instantly. Your Business Profile appears in Google Maps and the local results of Google Search Engine. It shows your practice's address, phone number, and any other additional important details, accurately. It is open to customers to leave reviews regarding your practice, add pictures, ask questions, and even answer questions. It shares information with customers that helps to find what they're looking for more easily.
These modern dental marketing elements will surely minimize your spending habit on running paid ads and will save you a bunch of money. With a potential high rank on Google, and staying ahead with your dental competitors is a valuable sign that you are on the right track. Moreover, helping those potential customers that are struggling to find a trusted and reliable new dentist. Expect more new patients to reach you and for those struggling dentists out there, start to improve your online reputation by requesting a demo or registering today and enjoy our features. Get the 5-star reviews that your business deserves.