Being proactive, consistent, and utilizing any services like Repudoc – that has to offer – can boost your reputation as a healthcare specialist. You will be able to improve your online physician reviews the way you want them to be. However, not everything is just a piece of cake. Before anything else, you have to make sure your medical website has all the fundamental pages that are expected and should be properly organized. The moment your potential patients visits your website, it can be a decisive opportunity for every individual and you have to make the most out of it. Doing so, convincing someone to trust and avail of your medical services would be easier.
The following are the most popular and commonly used page section for healthcare specialists that can be beneficial to Google search engine optimization and attracting your target audience: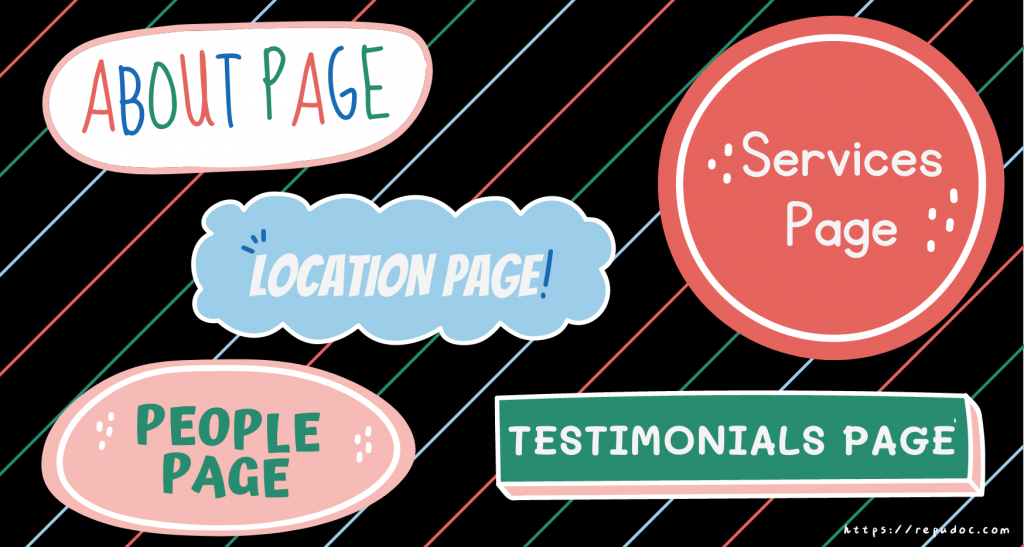 Keep in mind that this is one of the highlights on your medical website. It is your best opportunity to tell your target audience of:
Who are you as a healthcare professional?
What is your business is all about?
What is your expertise?
How do you do it?
What it all means to you?
People get to know you more as well as your medical services offer. They need all these details to define you from others.
This page is dedicated to your business office. It should entail how far a patient can travel for medical purposes just to be in your office. Whether you are a small or large business, location pages are a must. It may also help you find potential patients if your location page is optimized. You can add your name, address, phone number, and a map. For multiple practice locations, you can create a separate page for more detailed instruction and unique content.
Patients want to know more about you, and they will like it if you professionally showcase your team. They will appreciate seeing their photos, positions, responsibilities, qualifications, and experience. For a large company, you can utilize organizational charts for simpler and neat content. You can build more trust and convincing power if you meet your patients' needs.
The service page exhibits what you can offer to your patients however, you must also emphasize how your company differentiates itself from the competition. You must determine the best manner to communicate the service you provide to build instant trust from your target audience.
You can make it simple by using short sentences.
You can use long paragraphs, however, make sure it is engaging content.
You can use videos, as this is the best medium to catch the attention of your potential patient.
You can use pictures but additional information is required for your visitors to read.
You may use bullet points to make it clear and easy to understand.
It is one of your page's most compelling and critical features. Sure, you can display your company's benefits on your homepage, but it means a lot more when amazing reviews come from genuine customers. Getting testimonials can be challenging but worth it in the end, as this will be the reference of your potential patient. Your reviews affect your search engine rankings and it is important to prioritize them. Use this feedback to show:
how you meet the needs of your community.
how you solve health issues.
how you communicate effectively with your patients.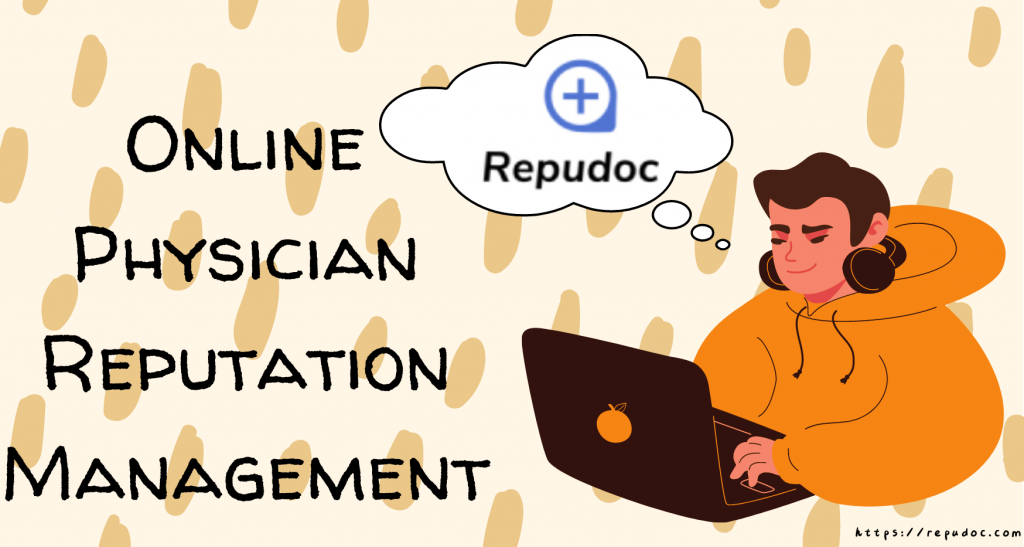 Request a FREE demo today and make your online reputation management receive more high-quality reviews.